Florovit pro natura granulated compost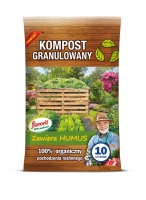 A convenient alternative for all those, who do not have their own compost at hand, but need to enrich and fertilize the soil under their crops. It is especially recommended for:
vegetables and fruit, ornamental plants and lawns
new plantings
soil regeneration
Florovit pro natura granulated compost:
100% natural
contains nitrogen, phosphorus, potassium, calcium and magnesium
contains HUMUS and organic substances (min 30%)
Properties of the granulated compost:
entirely of plant origin (100%)
entirely safe for humans, animals and plants
even application
easily mixed with the substrate
ensures soil regeneration
no unpleasant odour
maintains proper soil moisture
Do you know that?
Ready to use compost – is loose and brown – is neither a fertiliser, nor a substrate. It simply is a supplement regenerating the garden soil, as it helps maintain moisture and nutrient in the soil. It improves soil structure and stimulates the development of beneficial soil microorganisms.
Method of application:
In cultivating vegetables:
Remove the weeds and loosen the soil before applying the fertiliser. Sprinkle the fertiliser evenly on the whole surface, dosing about 20-30 l/10m2 (12-18 kg/10m2), depending on the cultivated crop, and then mix it with soil to a depth of 15-20 cm. The soil is now prepared for seeding or for planting vegetable seedlings. As far as crops under cover (plastic tunnels) are concerned, the dose of the product may be increased to 25-35 l/10m2 (15-21 kg/10m2).
In cultivating ornamental plants (flower-beds, greenstones, green squares, bedding displays):
Sprinkle the agent on previously prepared soil in early spring in the dose reaching 20-30 l/10m2 (12-18 kg/10m2), mix it with soil to a depth of 15-20 cm, and then carefully level the surface. Now the soil is ready for planting seedlings of bedding plants.
Lawns:
It is best to use the compost for growing lawns in spring or late summer. Apply the agent evenly on the soil, where the grass is to be planted in the dose reaching 30-40 l/10m2 (18-24 kg/10m2). Then mix the compost with the topsoil using a tiller or other tools, level the surface of the soil and plant the grass.
Open-field cultivations and reclamation:
As far as arable lands are concerned, use 15 tonnes/ha a year or 30 tonnes/ha once every two years. For soil reclamation of degraded lands, it is recommended to use 20 tonnes/ha a year, for a period of several years until obtaining an average level of nutrients in the soil. Apply the product evenly on the field using a fertiliser spreader. It is recommended to mix the product with the soil. When used on arable lands, it is best to apply the product for post-harvest or pre-sowing tillage.
What concerns soil reclamation, the product can be used over any period of the year, according to the work schedule.
In cultivating fruit plants:
before starting an orchard/ setting up a plantation. Spread the product evenly on the field surface in the amount reaching 15 tonnes/ha and mix it with topsoil. It is recommended to use the product for previous cropping.
in an orchard/on a plantation. Sprinkle the product during early spring (prior to vegetation) around trees/shrubs, in the dose reaching up to 10 kg per 10 m2, avoiding the product coming into contact with the plant.
Date of application:
| | | | | | | | | | | | |
| --- | --- | --- | --- | --- | --- | --- | --- | --- | --- | --- | --- |
| I | II | III | IV | V | VI | VII | VIII | IX | X | XI | XII |
Compost properties:
| | |
| --- | --- |
| N og. [%] | min. 0,35 |
| P (P2O5) [%] | min. 0,20 |
| K (K2O) [%] | min. 0,20 |
| Ca(CaO) [%] | min. 1,00 |
| Mg (MgO) [%] | min. 0,20 |
| substancje organiczne [%] | min. 30 |
See the informative video: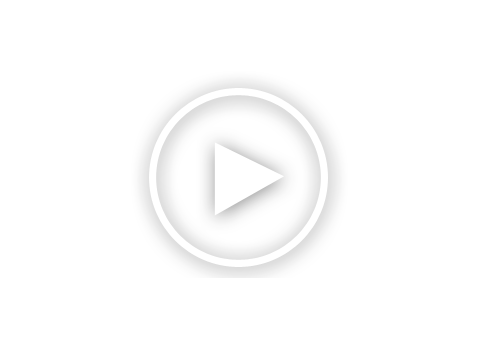 You don't know what to do with green waste? Make yourself a compost!